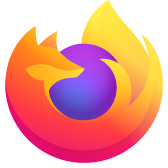 i cant get adobe flash to stay on mozilla firefox desk top
ive done everything from reinstall adobe flash to even re installing fire fox itself on my desk top i have windows 7 it work for a little then stop and look like it was never installed is it something i deleted off my computer that has done this cause this is the only web browser that have this problem my explore and Google chrome dont have this problem please help but try and make it simple im not that good with computers
ive done everything from reinstall adobe flash to even re installing fire fox itself on my desk top i have windows 7 it work for a little then stop and look like it was never installed is it something i deleted off my computer that has done this cause this is the only web browser that have this problem my explore and Google chrome dont have this problem please help but try and make it simple im not that good with computers
All Replies (2)
Hey mrvip299,
Sounds like this issue might be solved by performing a Clean reinstall. This means you remove all Firefox program files and then reinstall Firefox. Please follow these steps:
Note: You might want to print these steps or view them in another browser.
Download the latest Desktop version of Firefox from http://www.mozilla.org and save the setup file to your computer.
After the download finishes, close all Firefox windows (click Exit from the Firefox or File menu).
Delete the Firefox installation folder, which is located in one of these locations, by default:

Windows:

C:\Program Files\Mozilla Firefox
C:\Program Files (x86)\Mozilla Firefox

Mac: Delete Firefox from the Applications folder.
Linux: If you installed Firefox with the distro-based package manager, you should use the same way to uninstall it - see Install Firefox on Linux. If you downloaded and installed the binary package from the Firefox download page, simply remove the folder firefox in your home directory.

Now, go ahead and reinstall Firefox:

Double-click the downloaded installation file and go through the steps of the installation wizard.
Once the wizard is finished, choose to directly open Firefox after clicking the Finish button.
More information about reinstalling Firefox can be found here.
WARNING: Do not use a third party uninstaller as part of this process. Doing so could permanently delete your Firefox profile data, including but not limited to, extensions, cache, cookies, bookmarks, personal settings and saved passwords. These cannot be easily recovered unless they have been backed up to an external device! See Back up and restore information in Firefox profiles.
Hope this helps, please report back soon! :)
Curtis Parfitt-Ford Mozilla Support
Some added toolbar and anti-virus add-ons are known to cause Firefox issues. Disable All of them.