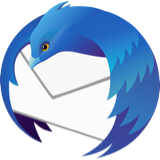 I tried using bitdefender vpn and had lots of problems. when I uninstalled it I can no longer send or receive email. how do I fix this problem ? thanks
tell me how to fix my problem... I tried using bitdefender vpn and had lots of problems. when I uninstalled it I can no longer send or receive email. how do I fix this problem ? thanks Bill
tell me how to fix my problem... I tried using bitdefender vpn and had lots of problems. when I uninstalled it I can no longer send or receive email. how do I fix this problem ? thanks Bill
Alle svar (6)
I am guessing the VPN uninstall was not complete. What do the bit defender people say about uninstalling their VPN? Did you turn it off before you removed it?
the product was Bitdefender Total Security. bitdefender techs helped the uninstall. yes it was turned off. they said thunderbird should perform normally. they do not know what is causing problem.
what error messages are you seeing? there should be something usually.
from Bitdefender this am... Bitdefender Support Center <bdsupport@tickets.bitdefender.com> Mon 8/23/2021 6:48 AM ​ Hello Bill,
Thank you for your patience.
Can you please try to switch to a more stable internet connection, such as Ethernet or Hotspot and let me know if the issue persists?
- I do not have a problem with my internet... I use att hot spot... thanks.... Bill
Valgt løsning
I took my computer into shop and they fixed it... thanks Bill