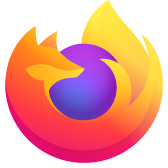 how to accept cookies from a certain site
how to accept cookies from a certain site
'''how to accept cookies from a certain site'''
Alle svar (2)
Valgt løsning
Hi ROribe, Please see this section for more information. If you still have questions, please feel free to tell us. rebug
Ændret af bingchuanjuzi den
hello RO,
In your FF preferences, you can set the privacy and security settings to allow all cookies, if that is what you want.
see attached pic, then go to this url
about:preferences#privacy
incidentally, keep in mind that sites that have been considered deceptive, dangerous and deemed hazardous to your computer, may be blocked by your anti-malwares. in which case, them poison cookies would be blocked by the anti-malwares.
let us know what you find!