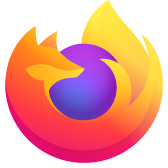 Down load Firefox with 10S
Windows 10S won't allow installing Firefox
Windows 10S won't allow installing Firefox
Alle svar (3)
Can we get more information and maybe a screenshot of the issue?
Please explain the problem in detail. What happens? What is/are the exact error message(s) ?
Do you need to use Windows in S mode ?
S mode allows exclusively running apps from the Microsoft Store and it looks that Firefox isn't one of those.