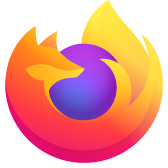 I seriously don't know what caused this to start being a problem until today it worked fine, but I added an exception for popups full question in DETAILS
is there anyway to allow Firefox to allow pop ups from this 1 page of Facebook / well this 1 game https://apps.facebook.com/vampiresdarkside/ and not the entire pan in the Ass Pop up happy site, I cant see any sense in allowing popups from all apps.facebook.com and when I try to add it as the exception should be your program edits it to be that crap above instead of the exception I entered specifically, apps.facebook.com/vampiresdarkside/ I seriously don't know what caused this to start being a problem until today it worked fine, but I added an exception for popups from this one site in Chrome and Firefox decided it wouldn't allow it popups from this part of Facebook and no I am not allowing all the FB apps to have popups I never had to before apps.facebook.com/vampiresdarkside/ have popups after adding the popup exception in chrome, and no I did nothing to Firefox but it is kinda asking me to switch to Opera or some other crap browser with it acting like this, I modified the exception in chrome and Firefox now wont allow the pop ups it always had up until chrome allowed them WTF
is there anyway to allow Firefox to allow pop ups from this 1 page of Facebook / well this 1 game https://apps.facebook.com/vampiresdarkside/ and not the entire pan in the Ass Pop up happy site, I cant see any sense in allowing popups from all apps.facebook.com and when I try to add it as the exception should be your program edits it to be that crap above instead of the exception I entered specifically, apps.facebook.com/vampiresdarkside/ I seriously don't know what caused this to start being a problem until today it worked fine, but I added an exception for popups from this one site in Chrome and Firefox decided it wouldn't allow it popups from this part of Facebook and no I am not allowing all the FB apps to have popups I never had to before apps.facebook.com/vampiresdarkside/ have popups after adding the popup exception in chrome, and no I did nothing to Firefox but it is kinda asking me to switch to Opera or some other crap browser with it acting like this, I modified the exception in chrome and Firefox now wont allow the pop ups it always had up until chrome allowed them WTF
All Replies (2)
Start Firefox in Safe Mode to check if one of the extensions (Firefox/Tools > Add-ons > Extensions) or if hardware acceleration is causing the problem.
Switch to the DEFAULT theme: Firefox/Tools > Add-ons > Appearance
Do NOT click the Reset button on the Safe Mode start window
Do a malware check with several malware scanning programs on the Windows computer. Please scan with all programs because each program detects different malware. All these programs have free versions.
Make sure that you update each program to get the latest version of their databases before doing a scan.
You can also do a check for a rootkit infection with TDSSKiller.
See also: