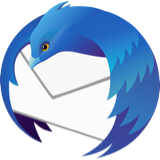 Unable to send emails in Thunderbird
This is a reply to David's question to mine about being unable to send emails. Hi David Thanks for coming back so quickly. My Server settings are: Server Type: IMAP Mail Server Server Name: smtp.gmail.com Port: 993 User Nasme: NicBygrave@gmail.com Connection Security: SSL/TLS Authentication method: OAuth2
Outgoing server Description: not specified Server name: smtp.gmail.com Port: 465 User Name: Nicholas Bygrave Connection Security: SSL/TLS
This is a reply to David's question to mine about being unable to send emails. Hi David Thanks for coming back so quickly. My Server settings are: Server Type: IMAP Mail Server Server Name: smtp.gmail.com Port: 993 User Nasme: NicBygrave@gmail.com Connection Security: SSL/TLS Authentication method: OAuth2 Outgoing server Description: not specified Server name: smtp.gmail.com Port: 465 User Name: Nicholas Bygrave Connection Security: SSL/TLS
All Replies (2)
Please do not create a new question when you have already created a question and are replying to supply info etc. It means the continuity of the conversation gets lost and it wastes a load of time trying to hook up all the various response and that's assuming they can be located.
Put information into this question: https://support.mozilla.org/en-US/questions/1382506
Perhaps you do not know how to locate the question you created. In an email you get - this one - at the bottom there is a green button to click if info solved the problem. Next to it is some text 'This doesn't solve my problem' - it is a link - click on it and it takes you directly to the question you asked.
Alternative: Go to your profile and it will show you questions you asked. You will see profile name in top right of forum page - hover over and seelct 'Profile from drop down. As help - Use this link to open your Profile and then bookmark it for future reference. https://support.mozilla.org/en-US/user/NicBygrave
I'll copy paste all the info you supplied over to the other question.