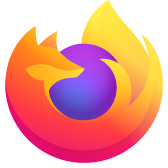 IMPORTANT
I SING IN MY ACCOUNT BUT IDONT GET MY BOOKMARKS
I SING IN MY ACCOUNT BUT IDONT GET MY BOOKMARKS
All Replies (3)
What account? Are you syncing or one device or computer only. If single user and device or desktop/laptop your bookmark should be under the bookmark symbol.
i change my laptop and i sign in my account in firefox but i dont get my bookmark
Hi
Thank you for your question about the Firefox Sync service.
It appears from your question, that you are using Firefox Sync as a back up service. This is not what Sync is designed to do. The Firefox Sync service takes a copy of the data you wish to include and transfers it to a second device (typically a mobile device such as a tablet or a telephone) running a copy of Firefox. The storage in between all attached devices is both temporary and fragile and is not stable enough to be (and is not designed as) a reliable backup service.
If you have a copy of your Firefox profile for desktop Firefox, you may be able to recover your bookmarks and other data. Please have a read of this article.
If you have a copy of your data on a mobile version of Firefox, please follow these instructions to connect it to Firefox Sync to copy your data.