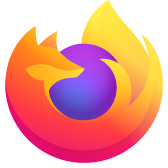 Slow Page Load Times on a Website
Hello Support Team,
I hope this message finds you well. I have been facing a concerning issue with my website's page load times, specifically the homepage. It takes an unusually long time for the page to load completely, resulting in a poor user experience for my visitors.
Background: I have designed and developed my website with great attention to detail, ensuring an attractive layout and engaging content. However, despite my efforts, I noticed that the homepage takes significantly longer to load compared to other pages on the site. This issue persists across different browsers and devices, affecting both desktop and mobile users.
Impact: The slow page load times have led to higher bounce rates and decreased user engagement. This is a matter of concern as it adversely affects the overall performance and success of my website. I understand the importance of providing a seamless and efficient user experience, which is why I am reaching out to seek your expert guidance and assistance in resolving this issue.
Request: I kindly request your support in identifying the underlying cause of the slow page load times and providing appropriate solutions to improve the website's performance. My website URL is https://cloudrcmsolutions.com/ for your reference.
I have already taken some measures such as optimizing image sizes, minifying CSS and JavaScript files, and leveraging browser caching. However, despite these efforts, the issue persists.
I greatly appreciate your expertise and prompt attention to this matter. Resolving this issue is vital for enhancing the user experience and overall success of my website.
Thank you for your time and assistance.
Sincerely, Faisal Email: [removed email from public forum]
Hello Support Team, I hope this message finds you well. I have been facing a concerning issue with my website's page load times, specifically the homepage. It takes an unusually long time for the page to load completely, resulting in a poor user experience for my visitors. Background: I have designed and developed my website with great attention to detail, ensuring an attractive layout and engaging content. However, despite my efforts, I noticed that the homepage takes significantly longer to load compared to other pages on the site. This issue persists across different browsers and devices, affecting both desktop and mobile users. Impact: The slow page load times have led to higher bounce rates and decreased user engagement. This is a matter of concern as it adversely affects the overall performance and success of my website. I understand the importance of providing a seamless and efficient user experience, which is why I am reaching out to seek your expert guidance and assistance in resolving this issue. Request: I kindly request your support in identifying the underlying cause of the slow page load times and providing appropriate solutions to improve the website's performance. My website URL is https://cloudrcmsolutions.com/ for your reference. I have already taken some measures such as optimizing image sizes, minifying CSS and JavaScript files, and leveraging browser caching. However, despite these efforts, the issue persists. I greatly appreciate your expertise and prompt attention to this matter. Resolving this issue is vital for enhancing the user experience and overall success of my website. Thank you for your time and assistance. Sincerely, Faisal Email: [removed email from public forum]
Okulungisiwe ngu James
All Replies (1)
You can check the Timings in the Network Monitor.
You can create a new profile as a quick test to see if your current profile is causing the problem.
See "Creating a profile":
If the new profile works, you can transfer files from a previously used profile to the new profile, but be cautious not to copy corrupted files to avoid carrying over problems.