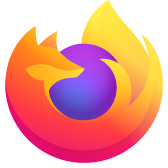 Unable to view videos
Since installing the latest version of Ubuntu I am unable to view any videos anywhere except on YouTube
Since installing the latest version of Ubuntu I am unable to view any videos anywhere except on YouTube
All Replies (12)
Thank you for your reply but link didn't solve problem. Tried the terminal also but still getting endless buffering. The most frequent error message is "Your browser doesn't support this format"
Could it be due to my using StartPage as my home page and browser as opposed to Firefox it's self? although I never had this problem before the Ubuntu upgrade.
The main package you need to have installed is FFmpeg after a new Linux distro install, otherwise you will be more limited on what you can view with HTML5 for videos, audio and games. FFmpeg provides the codecs needed.
Some Youtube vids may still work without FFmpeg installed though you will likely will have issues with recently uploaded videos and live streams on YT.
joy.breeze said
Since installing the latest version of Ubuntu I am unable to view any videos anywhere except on YouTube
Examples of the videos would be nice.
Thank you for your reply. Could you explain how I go about installing it? sorry I am no geek! Is it Ubuntu software or a FireFox program?
Can't see the reply from Jonzn4SUSE
O.K. Found and installed FFmpeg in terminal however tried a video and sadly had the same endless turning circle.! Cordially Joy
Restart/Reboot your device. Clear cache on your Android phone. Uninstall insecure apps on your mobile. Install VLC player/MX Player on the mobile phone. Update your Android OS. Uninstall Dubious Software. Get Stellar Repair for Video. Reset your app preferences.
Regards, Jimmy Wick
Thanks, but I never use my phone which I never wanted but am now obliged by EU to have to be able to buy on the net. My problem is on my Linux/Ubuntu computer.
Links to the video(s) you're try to play please.