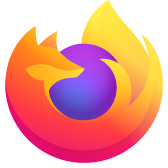 Update fault
After last update V104.0.2 fire fox will not allow me to access router to change settings message given, unable to connect, can I revert to previous version of firefox as always worked before update
After last update V104.0.2 fire fox will not allow me to access router to change settings message given, unable to connect, can I revert to previous version of firefox as always worked before update
All Replies (10)
Hi, could you copy/paste the more detailed error explanation from the error page? Especially any error code along the lines of SEC_ERROR_SOMETHING.
Sometimes this is an HTTP vs. HTTPS issue. Sometimes this is a DNS issue, for example, your router uses a public address like login.router.net that needs to be linked to the internal device. Sometimes with older devices it is a protocol issue. Those details are needed to suggest next steps.
I don't receive an error message just the screen that displays "Unable to connect" I have added an image of screen shot. The Command is, HTTP://router.asus.com but it does change to HTTPS automatically it has only started doing this since the last update. I tried on my laptop and it worked fine but then firefox updated to the same version on my laptop now it does not work, which is how I know it is the latest version of firefox causing the problem. I can still access on my mobile as not running firefox. some thing has changed in the latest version that is stopping access it has worked previously on all versions as I have the address booked marked on tool bar and normally just click on it and it goes to the routers log in page but not any more. I have found that if I use just the routers IP address it will allow access but not using the correct log in. The desk top PC used is hard wired to router the lap top is using Wi-Fi but both now give the same result. Using windows 10 on both Pc and laptop the router is an Asus ROG GT-AX11000 connected via the latest virgin fibre broadband all other internet is working with no problems just wont let me into setting of router.
We had another thread on the ASUS router recently: https://support.mozilla.org/questions/1387115
In reading through that, I'm not really clear on what worked in the end. Maybe using an address with the port specified, like:
---
I'll mention the more common things to check:
(1) If Firefox is using DNS over HTTPS and not "seeing" that address on your internal network. This article describes how to manage that feature: Firefox DNS-over-HTTPS.
(2) If HTTPS Only mode is enabled, you can make an exception for that address so Firefox doesn't force HTTPS. However, I'm not sure whether that is the issue. This article describes where to manage that feature: HTTPS-Only Mode in Firefox.
Neither of those is a new feature, but the update might have turned on a new aspect of the feature or enabled it for the first time on your Firefox.
Do either of those affect your ability to connect to the router?
You could try using the router's IP address, e.g. http:// 168.210.1.1 (without the blank space).
Thank you to all who have tried to help I do appreciate all your help. I have gone through all your suggestions with no luck It does look like it is a HTTP/HTTPS problem if I use microsoft edge it goes straight to router but firefox insists on changing address to HTTPS. I have checked in HTTPS mode and "Don't enable HTTPS" is enabled I have tried switching to enable HTTPS and adding the router as an exception with no effect. Yes Terry using the IP address does let me access router as I get round but this is not solving the problem that version 104.0.2 does not allow HTTP I have searched to try and find the previous version 104.01 as I know this works I can then just block updates without permission can anyone advise how I can revert to V 14.0.1 Many thanks
Thank you Terry this has resolved my problem to an extent I have followed the instructions unfortunately had to go back to V 103.0.2 instead of 104.0.1 tried it on my laptop first and I can now go straight into my router. However I have lost all my book marks so will need to do a little further investigation before trying on PC. There is definitely something within V 104.0.2 that will not allow access to an Asus router on a HTTP address
Isisombululo Esikhethiwe
It looks like the devs added a quick fix to Firefox 105, to be released this Tuesday, and have removed asus.com from the HSTS preload list, so you can give it a try tomorrow to see if updating to 105 works for you. You may have to clear cache and cookies for asus.com and possibly check SiteSecurityServiceState.txt in the profile folder or use "Forget About This Site".
---
(please do not comment in bug reports
https://bugzilla.mozilla.org/page.cgi?id=etiquette.html)
Okulungisiwe ngu cor-el
First let me apologise for delay in responding to last message with regards to V105 as my internet/tv has been down due to major works by suppler. updating to V105 is great, no more problems I can now access my Asus router under standard address I did not have to clear cache or cookies just loaded V105 and was able to access router on first attempt. Many thanks to all, your time is very much appreciated Allan