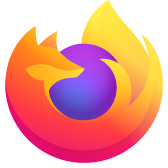 I am absolutely FURIOUS extension no longer work or icons appear (ublock, avast, etc)
Hello I am trying so hard to contain my anger, I am so angry and frustrated i am finding it hard to get help and i am in just dispare over this i have spend days trying myself to fix this i dont know what do anymore i am so very very angry, i am beyond fury with this i cant get any help i just cant believe this is happening
Hello I am trying so hard to contain my anger, I am so angry and frustrated i am finding it hard to get help and i am in just dispare over this i have spend days trying myself to fix this i dont know what do anymore i am so very very angry, i am beyond fury with this i cant get any help i just cant believe this is happening
Okulungisiwe ngu info7653
All Replies (2)
i posted this in the wrong place?
Okulungisiwe ngu info7653
i did notice something related to that private thing you mention that i am rememberd some or other popup when installing the addons again i have just downloaded and reinstalled firefox, navigated to ublock addon page and clicked install, a popup came up saying it needed x,y,z permissions, then directly after that another popup appear in the top right hand corner saying this "uBlock Origin was added. Manage your add-ons and themes through the application menu."
Then under that text there is a tick box when the text after it: "Allow this extension to run in Private Windows" then under that a blue "OK" button.
Since i have no clue what on earth "private windows" even mean i did not tick the tickbox and just pressed the OK button, this is how i re-installed the addons the many many times i have been forced to reinstall it over the past 2 or 3 days now I generally never tick or agree to requests such as this that I have no clue what it means. In addition I am 101% sure that I have never, ever ticked boxed such a thing in the past on any my previous firefoxes where i was using addons, so this sort of comes back to my original concern in my previous reply that im wondering why has this then suddenly started to happen now? and why in the past did addons work fine without my changing this "private windows" thing whatever that is, and its because of the fact that this suddenly started to happen without me modifying any settings leads me to the conclusion that even this may very well keep happening no matter how many times i reinstall firefox