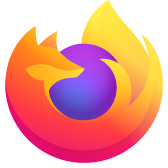 Locating Tools on the Menu Bar. It is simply absent
I had asked how to find Tools > Options and then Applications on Firefox. Immediately I received clear advice telling me to go to More Tools and choose Customize which I did. I then clicked Toolbars at the bottom of the window and again Menu Bar and then Done. But still the Menu Bar did not show Tools
I had asked how to find Tools > Options and then Applications on Firefox. Immediately I received clear advice telling me to go to More Tools and choose Customize which I did. I then clicked Toolbars at the bottom of the window and again Menu Bar and then Done. But still the Menu Bar did not show Tools
All Replies (2)
Note that you can also type about:preferences in the location bar to open Settings (previously named: Options/Preferences).
Note that you can tap the Alt key or press the F10 key to show the hidden Menu Bar temporarily.
What Firefox locale do you use ?
Can you attach a screenshot that show the toolbars?
use a compressed image type like PNG or JPG to save the screenshot
---
Start Firefox in Troubleshoot Mode to check if one of the extensions ("3-bar" menu button or Tools -> Add-ons -> Extensions) or if hardware acceleration or userChrome.css is causing the problem.
switch to the DEFAULT theme: "3-bar" menu button or Tools -> Add-ons -> Themes
do NOT click the "Refresh Firefox" button on the Troubleshoot Mode start window
I notice you have another thread related to this issue, so I'm going to lock this thread.
Locking this thread.
Please continue here: [/questions/1369683]