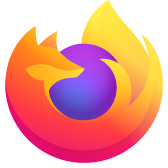 Repeated MOZILLA_PKIX_ERROR_OCSP_RESPONSE_FOR_CERT_MISSING on legit Microsoft URL
Is there any way to set an exception? I keep getting an error on this totally legit website -- and of course Microsoft isn't going to offer me any solutions other than to use Edge (which works) https://msdn.microsoft.com/en-us/library/8kb3ddd4(v=vs.71).aspx
All Replies (4)
Hi
Just a quick note to ask you to look out for an update to Firefox that should be with you very soon that should resolve this issue.
If you have used a temporary workaround in about:config, I recomend that you reverse this measure at this time.
You can update to 95.0.1 via "Help -> About Firefox" to get a fix for this issue.
If you have modified security.ssl.enable_ocsp_stapling on the about:config page then reset the pref to re-enable OCSP.