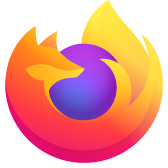 how to move logins and passwords from pc to another
moving logins and passwords from one pc to another
moving logins and passwords from one pc to another
All Replies (3)
I am so disappointed. I just constructed another PC running Windows 10 star 64 cycle. I introduced Firefox as I do on the entirety of my computers. Notwithstanding, it used to be not difficult to duplicate every one of my bookmarks and my passwords starting with one PC then onto the next. Presently, I have gone through 4 hours in addition to on attempting to get the passwords to duplicate from one of my laptops to my new one. Positively no achievement, however a lot of disappointment. Subsequent to losing my capacity to multi-column my bookmark toolbar, I was miserable yet this makes me wiped out. I have above and beyond 500 passwords to various sites and presently I can't duplicate them starting with one PC then onto the next. I have attempted your method of old, however it flops without fail. It would be great on the off chance that somebody there really contemplated the clients and the simplicity of getting things done inside your program. If you check, I'm an ally. I have monetarily upheld your program and would once more. Kindly compose something CLEAR, Brief and Straightforward that lets your clients know how to send out paswords, bookmarks, and so on starting with one PC then onto the next. Every one of my laptops refreshed to your new program "Firefox Inheritance" and presently a considerable lot of my additional items don't work. Thank you kindly! I added those projects to make things simpler to utilize, but in somebody's insight, they figured individuals didn't require them any longer since we were getting Inheritance. I'm baffled, exceptionally disappointed and I typically try not to write to programming organizations on the grounds that as a rule, they couldn't care less. I'm trusting that Mozilla does, albeit at this moment, it seems they changed so a lot and clients endure. Pale Moon is the thing that you used to be, agreeable, simple to utilize and you can put whatever add on you wish. Anyway I can't change to Pale Moon since I can't get my passwords out of your recently made wreck. Much obliged to you.
You can copy certain files with Firefox closed to the current profile folder to transfer or recover personal data. Note that best is to avoid copying a full profile folder.
You can use the button on the "Help -> More Troubleshooting Information" (about:support) page to go to the current Firefox profile folder or use the about:profiles page (Root directory).
Help -> More Troubleshooting Information -> Profile Folder/Directory:
Windows: Open Folder; Linux: Open Directory; Mac: Show in Finder
---
bookmarks and history: places.sqlite
favicons: favicons.sqlite
bookmark backups: compressed .jsonlz4 JSON backups in the bookmarkbackups folder
cookies.sqlite for the Cookies
formhistory.sqlite for saved autocomplete Form Data
logins.json (encrypted logins;32+) and key4.db (decryption key;58+) for Passwords saved in the Password Manager
key3.db support ended in 73+; to use key3.db in 58-72, make sure to remove key4.db
cert9.db (58+) for (intermediate) certificates stored in the Certificate Manager
persdict.dat for words added to the spell checker dictionary
permissions.sqlite for Permissions and possibly content-prefs.sqlite for other website specific data (Site Preferences)
sessionstore.jsonlz4 for open tabs and pinned tabs (see also the sessionstore-backups folder)