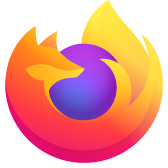 The ... link to screenshot on the menu has disappered
Hello there, question from a near beginner... (sorry guys!)... The ... 3 points link to screenshot on the menu has disappered since a couple of days. Same with you? Browser 88.0 (64 bits) last version Windows 10 How to reinstall it, please? Best Eddy
Hello there, question from a near beginner... (sorry guys!)... The ... 3 points link to screenshot on the menu has disappered since a couple of days. Same with you? Browser 88.0 (64 bits) last version Windows 10 How to reinstall it, please? Best Eddy
All Replies (4)
Sorry, me again... Let me post a screenshot of my query Best Eddy
Isisombululo Esikhethiwe
Hi, the interface is changing right now and the Take a Screenshot icon has been removed from the Page actions menu. It will be available only under a toolbar button and under the right-click menu.
The full Page Actions menu will be removed soon.
So many thanks TyDraniu! What a shame! Another button rather than a developping menu. Soon there will be no space left on personal bar... Have a great day! Eddy1950
Note that you can also places icon that you aren't using often in the chevron (>>) overflow area and you can remove the flexible spaces at either side of the location bar via the right-click context menu if you haven't done this already.