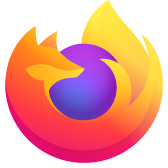 Initial site changed without me doing it, want to ge back to Google
My bank site has suddenly become the first site after I get on line. I have always had Google as the first site and want to get back to it
My bank site has suddenly become the first site after I get on line. I have always had Google as the first site and want to get back to it
All Replies (3)
How do I get the reply to my initial question about getting my computer back to google as the first site that I get after getting on firefox
go the url below and see if you can tweak the settings for the home page and others in that section:
about:preferences
You can check that those pages aren't set as multiple homepages.
You can check the homepage setting.
Options/Preferences -> Home
Firefox supports multiple homepages separated by '|' (pipe) symbols.