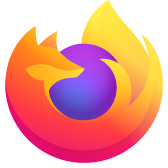 Firefox opens previous windows and tabs, option disabled
Despite the fact that I unchecked "Open previous windows and tabs", Firefox always opens them.
Despite the fact that I unchecked "Open previous windows and tabs", Firefox always opens them.
所有回覆 (12)
It opened it, but there was no profile folder in there.
And I should create that file inside it? I am confused because I was expecting to find a folder with my computer name on it.
The profile folder name contains a randomized component followed by a dot followed by some readable text, such as:
ab4327zy.default-release
Your directory name may differ...
Assuming it is the right folder, you will find a prefs.js file which stores customized settings. The user.js file should go into the same folder where you find the prefs.js file.
I found that! But I thought it was named....more subjectively. I have one something.default-release and another one, gimoh2pd.default-release-numbers. None of them contain the prefs.js file.
The prefs.js IS in fact in the second folder. Here is where I have to create the user.js file with this line: user_pref("browser.sessionstore.resume_session_once", false); Is this right?
I think it worked. I will restart the PC again and get back here.
Thank you for reporting back. I'm not sure how that profile got its unusual name, but based on your successful test, it was/is your current profile.
You may want to create a backup of your user.js file somewhere in case you ever reset Firefox and need to add it to the new profile.
You're welcome, it was the least I could do. I will do that, I mean a backup of the file I created. Have a great day and thank you again!
You get a profile folder with a timestamp (number) appended when you use the Firefox refresh feature.
I had this problem and found that the problem was in my Homepage and new windows setting for custom URLs. Somehow this string of URLs was added in there. Deleted and problem solved.