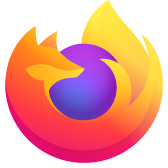 The add-on called LMMS Music Studio has been hijacked?
I just got an add-on called LMMS Music Studio. But every time I click on their icon I am taken to something else called "https://www.offidocs.com/edit-lmms.php?username=810908&fileurl=newfileoriginal" Any ideas?
所有回覆 (4)
It's in the code. Was it working differently before?
Icons are attached to these URLs in the extension's code, I don't know why, I'm not using it. Last revision of this extension has been uploaded few years ago. I guess it's better to ask its developer through addons.mozilla.org about the workflow or instructions.
Thanks. I hear you. I get my stuff through the actual vendor's website. I was just curious if the app had any differences. But nice to hear some confirmation on the sketchiness that may have crept up from neglect.
Someone should tell somebody to do something!!