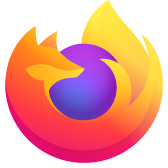 Unauthorized use
Someone has logged into my new laptop's Firefox, I've changed my password but they keep logging into my accounts... paypal, amazon, credit cards. Please help me. They've charged almost $500 already
Someone has logged into my new laptop's Firefox, I've changed my password but they keep logging into my accounts... paypal, amazon, credit cards. Please help me. They've charged almost $500 already
所有回覆 (3)
If you know who it is, report them. Contact your local law enforcement.
Contact ALL credit cards and banks and have your accounts numbers changed. All you need to do is report what happened.
Change immediately ALL passwords on all websites. Also, verify your contact information is correct / not been altered.
---
You may have ad/mal-ware. Further information can be found in this article; https://support.mozilla.org/en-US/kb/troubleshoot-firefox-issues-caused-malware?cache=no
Run most or all of the listed free to use malware scanners. Each works differently. If one program misses something, another may pick it up.
由 FredMcD 於 修改
I have no idea who it is it just shows MattT pwalktalk01 I called my bank, I blocked them out of my amazon, I'm so upset. $165 + 75 + 175+ 80+90 it's insane. I have MBAM and AVG, I'll try some of the others just to make sure. it's unreal the number of logins that have been tried from my browser.... there's probably 20 on Charter, 6 on AT&T, someone's student loans.. it's just unbelievable. I feel so violated that I can't actually block this person. I turned off sync but it doesn't seem to make a difference. Firefox needs to allow the option to trace people that are stealing our private info.. forcing them to sign out is not enough!