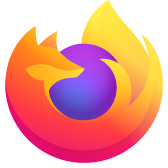 forgot password requests
firefox does not send forgot password email links from website www.kijiji.ca I contacted Kijiji this morning & this I was told has been not working for months on their site. When will this be corrected? Thank you in advance
firefox does not send forgot password email links from website www.kijiji.ca I contacted Kijiji this morning & this I was told has been not working for months on their site. When will this be corrected? Thank you in advance
所有回覆 (5)
And are you a member of Kijiji? if so did you receive your forgot password link in your email to reset it? I did not, so YES apparently, you have a problem. The Kijiji person I chatted with said it works with Chrome but I don't use Chrome, but you can be sure I will download it now!
No, I am not a member.
Open your e-provider and check the settings. Make sure you are not block them. Also, check your junk mail folder.
1st place I look after inbox is junk. It's via hotmail, and no there is no blocking
Can you verify your personal data on that site? If you have a different e-mail available, try to create a new account.