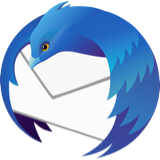 TB 102 Address Book lists and Google Contact labels
TB automatically upgraded from v. 91.x to v. 102.3.2 today and I was able to sync my Google Contacts to the Address book. This actually involved creating a new CardDAV address book in TB. I am happy with the sync process in general but I have two questions: 1. Is there a plan to make "lists" in the TB address book syncable with Google contacts "labels"? Currently it is not possible to add a "list" to the new book I created in TB. Existing Google contact "labels" to do show up at all when I sync to TB. 2. If the above request is granted, will it be possible to merge and existing address book in TB (with lists) with the new Google CardDAV address book (newly created in TB)? Thanks in advance for your help
TB automatically upgraded from v. 91.x to v. 102.3.2 today and I was able to sync my Google Contacts to the Address book. This actually involved creating a new CardDAV address book in TB. I am happy with the sync process in general but I have two questions: 1. Is there a plan to make "lists" in the TB address book syncable with Google contacts "labels"? Currently it is not possible to add a "list" to the new book I created in TB. Existing Google contact "labels" to do show up at all when I sync to TB. 2. If the above request is granted, will it be possible to merge and existing address book in TB (with lists) with the new Google CardDAV address book (newly created in TB)? Thanks in advance for your help
Tất cả các câu trả lời (5)
1. Yes there is a bug looking at that 2. That will have a lot to do with the resolution to 1.
Thank you, good to know. I'll hold off looking for other solutions then
@Matt also. My preference would be to have a solution in the native TB address book rather than in an add-on like Cardbook which (I think) replaces the TB address book completely.
My goal, which is common to many other TB users, is to be able to sync my (PC/Windows) TB contacts to Gmail/Google Contacts and then in turn, from GMail to the iPhone (both directions of course).
Older versions of TB did this first step easily. At that time it did not bother me that the "lists" did not appear in Gmail or my phone, as I needed them on my PC primarily. However, the current method of syncing in TB means that I am essentially creating a "new" address book within TB (from GMail) and my existing one (with lists) becomes redundant. Hence the need for me to be able to "merge" those two books and keep the lists, even if those lists don't transfer to Google Contacts. I have read though, that it is (theoretically?) possible for Google Contacts labels to sync with lists in other address books.
I am wary of relying on an add-on (such as Cardbook) for my entire address book needs, in regard to the commitment of the developer, the fact of several radical changes to the coding of TB that have occurred and may again occur, and the question of the security of my data. Therefore, I will wait for developments in either the capacity to sync lists or merge address books (likely both are needed). It has been a frustrating couple of years since this was all disrupted, I guess I can wait a little longer...