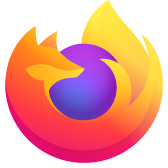 Не удалось загрузить ваш профиль «Firefox»
Здравствуйте! Подскажите пожалуйста, что предпринять в такой ситуации: браузер не запускается, а выдает следующее: "Не удалось загрузить ваш профиль «Firefox». Возможно, он отсутствует или недоступен." Возможно ли восстановить работу firefox? И если нет, то каким образом можно перенести все сохраненные закладки? Заранее спасибо за ответ.
Здравствуйте! Подскажите пожалуйста, что предпринять в такой ситуации: браузер не запускается, а выдает следующее: "Не удалось загрузить ваш профиль «Firefox». Возможно, он отсутствует или недоступен." Возможно ли восстановить работу firefox? И если нет, то каким образом можно перенести все сохраненные закладки? Заранее спасибо за ответ.
All Replies (1)
The Reset Firefox feature can fix many issues by restoring Firefox to its factory default state while saving your essential information. Note: This will cause you to lose any Extensions, Open websites, and some Preferences.
To Reset Firefox do the following:
Go to Firefox > Help > Troubleshooting Information.
Click the "Reset Firefox" button.
Firefox will close and reset. After Firefox is done, it will show a window with the information that is imported. Click Finish.
Firefox will open with all factory defaults applied.

Further information can be found in the Refresh Firefox - reset add-ons and settings article.
____________________________________________________________
If doesn't work Remove old Profile and Create new profile
https://support.mozilla.org/en-US/kb/profile-manager-create-and-remove-firefox-profiles