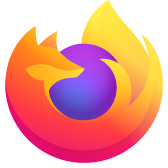 facebook not loading
when visiting facebook it will not load it will last for couple days there is just a spinning wheel on the tab the page doesn't load but when using another browser facebook loads fine firefox is up to date and last time i had to reset firefox i don't want to have to keep doing that every time to fix the problem for some reason other people can visit facebook when i can't at that time i was thinking facebook was down
when visiting facebook it will not load it will last for couple days there is just a spinning wheel on the tab the page doesn't load but when using another browser facebook loads fine firefox is up to date and last time i had to reset firefox i don't want to have to keep doing that every time to fix the problem for some reason other people can visit facebook when i can't at that time i was thinking facebook was down
Alla svar (5)
my local newspaper uses facebook as their comments now instead of their own comment system so i can't view the comments anymore because facebook won't load on firefox
Hello,
Many site issues can be caused by corrupt cookies or cache. In order to try to fix these problems, the first step is to clear both cookies and the cache. Note: This will temporarily log you out of all sites you're logged in to. To clear cache and cookies do the following:
Go to Firefox > History > Clear recent history or (if no Firefox button is shown) go to Tools > Clear recent history.
Under "Time range to clear", select "Everything".
Now, click the arrow next to Details to toggle the Details list active.
From the details list, check Cache and Cookies and uncheck everything else.
Now click the Clear now button.
Further information can be found in the Clear your cache, history and other personal information in Firefox article.
Did this fix your problems? Please report back to us!
Thank you.
Hello,
Be sure to check if your firewall could be causing this issue as well as try Firefox safe mode as outlined below:
Try Firefox Safe Mode to see if the problem goes away. Safe Mode is a troubleshooting mode, which disables most add-ons.
(If you're not using it, switch to the Default theme.)
On Windows you can open Firefox 4.0+ in Safe Mode by holding the Shift key when you open the Firefox desktop or Start menu shortcut.
On Mac you can open Firefox 4.0+ in Safe Mode by holding the option key while starting Firefox.
On Linux you can open Firefox 4.0+ in Safe Mode by quitting Firefox and then going to your Terminal and running: firefox -safe-mode (you may need to specify the Firefox installation path e.g. /usr/lib/firefox)
Or open the Help menu and click on the Restart with Add-ons Disabled... menu item while Firefox is running.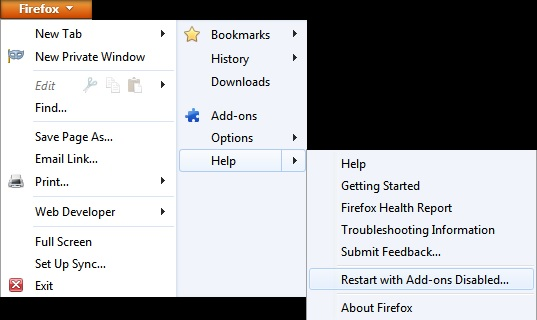 Once you get the pop-up, just select "'Start in Safe Mode"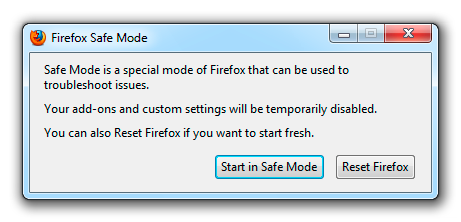 If the issue is not present in Firefox Safe Mode, your problem is probably caused by an extension, and you need to figure out which one. Please follow the Troubleshoot extensions, themes and hardware acceleration issues to solve common Firefox problems article for that.
To exit the Firefox Safe Mode, just close Firefox and wait a few seconds before opening Firefox for normal use again.
When you figure out what's causing your issues, please let us know. It might help other users who have the same problem.
Thank you.
Start Firefox in Safe Mode to check if one of the extensions (Firefox/Tools > Add-ons > Extensions) or if hardware acceleration is causing the problem (switch to the DEFAULT theme: Firefox/Tools > Add-ons > Appearance).
Do NOT click the Reset button on the Safe Mode start window.