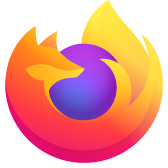 Restoring Tabs from Backups
I had to reinstall Windows because of a blue screen of death I couldn't fix. My firefox and everything else was gone. I want to restore my Firefox tabs. I've clicked on history, manage history, then Import and Backup, then Restore, and then I tried choosing the file from before I had to reinstall, but when I click on that file and click open, I get the message, this will replace all of your current bookmarks with the backup. Are you sure? I click ok, but nothing happens. These are the files in the sessionstore-backups folder: previous.jsonlz4 recovery.baklz4 upgrade.jsonlz4-20210504152106 upgrade.jsonlz4-20210527174632 upgrade.jsonlz4-20210622155641
I had to reinstall Windows because of a blue screen of death I couldn't fix. My firefox and everything else was gone. I want to restore my Firefox tabs. I've clicked on history, manage history, then Import and Backup, then Restore, and then I tried choosing the file from before I had to reinstall, but when I click on that file and click open, I get the message, this will replace all of your current bookmarks with the backup. Are you sure? I click ok, but nothing happens. These are the files in the sessionstore-backups folder: previous.jsonlz4 recovery.baklz4 upgrade.jsonlz4-20210504152106 upgrade.jsonlz4-20210527174632 upgrade.jsonlz4-20210622155641
All Replies (1)
You can't restore tabs by using an bookmarks backup like you appear to be doing in the Bookmarks Manager (Library).
You can copy a file from the sessionstore-backups folder to the main profile and rename the file to sessionstore.jsonlz4 to replace the current file with Firefox closed.
make sure to backup the current sessionstore.jsonlz4
You can look at this tool to inspect a compressed sessionstore file.