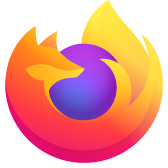 need upgrade
need update cannot join zoom meeting
need update cannot join zoom meeting
All Replies (3)
Yes, you do need to upgrade. ;-))
Windows XP is end-of-life since about ten years. You definitely need an upgrade to Windows 10/11 or some Linux.
lorieshleman said
need update cannot join zoom meeting
https://support.mozilla.org/en-US/kb/end-support-windows-xp-and-vista
Unfortunately Firefox 52.9.0esr was that last to still support the then EOL Windows XP and Vista.
Right now Firefox 115.0 ESR is the last to still support the EOL Windows 7, 8, 8.1 (until 115.15.0esr in Sept 2024) as Fx 116.0 and later requires Windows 10 or later.
The only other option you have is to try a dual boot with a light Linux distro with a lighter desktop environment like XFCE vs the heavier Gnome or KDE. Though 32-bit Linux distros are much less common now compared to 64-bit.