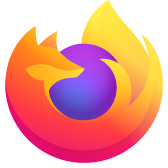 pdf preview doesn't work
i can only view PDF files by downloading them, i can't preview them in browser. this link http://static.mozilla.com/moco/en-US/pdf/mozilla_privacypolicy.pdf gives me a blank preview and the message "This PDF document might not be displayed correctly" and the only option is to download it and open it in adobe reader.
All Replies (2)
That PDF looks pretty good to me. Could you try a reload bypassing your cache? You can do that by pressing Ctrl+Shift+r.
If the built in PDF viewer is not performing well on the PDFs important to you, try switching to Adobe's plugin. This article has the steps for that: View PDF files in Firefox or choose another viewer.
Any luck?
Start Firefox in Safe Mode to check if one of the extensions (Firefox/Firefox/Tools > Add-ons > Extensions) or if hardware acceleration is causing the problem (switch to the DEFAULT theme: Firefox/Firefox/Tools > Add-ons > Appearance).
Do NOT click the Reset button on the Safe Mode start window.