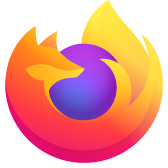 I installed an extension but I don't know how to run/launch it. Please help
I installed an extension but I don't know how to run/launch it. Please help
I installed an extension but I don't know how to run/launch it. Please help
All Replies (3)
Hi
Which is the add-on that you have installed?
Hi Paul I installed: HTTP request Maker
Actually, with the download there should be a button that says "Add to Firefox". However, HTTP request Maker is not security-checked by Firefox, so your Firefox settings might block this add-on. Have a look at Add-ons Management -> Settings.
Modified by SupportGB