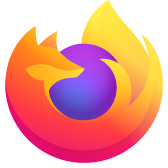 Virtual tour crashed when loading content
On last update virtualtours made in our websites have a big problem. Console write errors:
Failed to allocate internal command buffer. WebGL context was lost. Uncaught Error: Bad WebGL context - maybe context was lost?
Please, open this page, look at it and fixed this.
https://sb360.online/cu0v2n
On last update virtualtours made in our websites have a big problem. Console write errors: Failed to allocate internal command buffer. WebGL context was lost. Uncaught Error: Bad WebGL context - maybe context was lost? Please, open this page, look at it and fixed this. https://sb360.online/cu0v2n
All Replies (1)