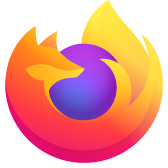 I can't access my account. Help change email address
My old juno account is defunct. I want to keep my account using gmail address. I tried but Mozilla sends a code to my defunct juno account. Will I need to open a new account? Please send help to [email removed from public]
My old juno account is defunct. I want to keep my account using gmail address. I tried but Mozilla sends a code to my defunct juno account. Will I need to open a new account? Please send help to [email removed from public]
この投稿は James により に変更されました
すべての返信 (3)
There's is nothing Firefox forum users can do to help here. Since the reset goes to a dead email that means that account is a lost account and there is nothing more that can be done to fix that.
Unfortunately, without access to your Firefox Account primary email address, you can't click the verification link to approve a replacement address.
Is there any possibility of your Juno email getting forwarded to your Gmail address or have you lost access to Juno completely, so you can't set that up? (or maybe they don't allow it?)
If nothing else resolves the issue, you can create a new Firefox Account with a new email address.