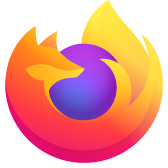 liteblue.gov accepts javascript but not your version
Error message from liteblue.usps.gov. This application requires Javascript/ActiveX. Please enable it to proceed. To enable JavaScript and/or Active X, you must change your browser settings. They are specific to the type and version of your browser. If you are having problems enabling these settings,refer to the browser on-line help or user manual. Do NOT call the IT help desk as they do not support this activity.
Error message from liteblue.usps.gov. This application requires Javascript/ActiveX. Please enable it to proceed. To enable JavaScript and/or Active X, you must change your browser settings. They are specific to the type and version of your browser. If you are having problems enabling these settings,refer to the browser on-line help or user manual. Do NOT call the IT help desk as they do not support this activity.
All Replies (5)
Firefox doesn't do ActiveX.
https://support.mozilla.com/en-US/kb/ActiveX
I see nothing on that page which indicates it uses ActiveX, and there is a comment in that pages source code referring to Netscape Navigator 4 which didn't use ActiveX either. So I can't see where there would be a problem with the login page that you posted links to.
Lets put my question another way.
I can not get access to important information on the liteblue.gov website via firefox. I'm sorry you can not see my problem. But whether you "see it" doesn't matter. I can't obtain info i need because liteblue.gov isn't allowing you through. Please reread the error message i copied and pasted into my initial question. Forget active X. How do i enable your version of javascript up or down, sideways or whatever so liteblue.gov/ is accessible to me? I log in just fine. I just can't go any farther within the website.
Thanks.
tappys modificouno o
Tools or Firefox button >> Options > Content - Enable JavaScript
But if that web site requires ActiveX, you aren't going to be able to use that web site completely.
Start Firefox in Diagnose Firefox issues using Troubleshoot Mode to check if one of the extensions is causing the problem (switch to the DEFAULT theme: Firefox (Tools) > Add-ons > Appearance/Themes).
Don't make any changes on the Safe mode start window.
I just learned firefox is NOT supported within the webpage segments I needed to review of the liteblue.gov website.