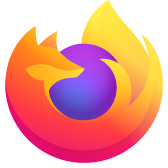 i deletd my graphics how to restore
I was trying to do a screenshot of my home page somehow I by mistake deleted my graphics how do I restore them
I was trying to do a screenshot of my home page somehow I by mistake deleted my graphics how do I restore them
All Replies (2)
See:
A way to see which images are blocked is to click the favicon (How do I tell if my connection to a website is secure?) on the left end of the location bar.
A click on the "More Information" button will open the Security tab of the "Page Info" window (also accessible via "Tools > Page Info").
Go to the Media tab of the "Tools > Page Info" window.
Select the first image link and scroll down though the list with the Down arrow key.
If an image in the list is grayed and there is a check-mark in the box "Block Images from..." then remove that mark to unblock the images from that domain.