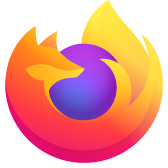 Firefox time stamp is out by 4 hours
My Firefox browser is out by 4 hours. I am eastern and it recently switched to west coast time zone on its own. It did it once before and fixed itself in about a week. Other browsers are fine. I would like to stick to FIrefox but my shop tells me to switch. Can you tell me how to correct this problem? Thanks, Glen [email removed from public]
My Firefox browser is out by 4 hours. I am eastern and it recently switched to west coast time zone on its own. It did it once before and fixed itself in about a week. Other browsers are fine. I would like to stick to FIrefox but my shop tells me to switch. Can you tell me how to correct this problem? Thanks, Glen [email removed from public]
Modified by James
All Replies (8)
The System Details info shows Firefox 91.0 (current ESR) and that is a strong indication that Resist Fingerprinting is active like posted above.
Mozilla/5.0 (Windows NT 10.0; Win64; x64; rv:91.0) Gecko/20100101 Firefox/91.0
There are more disadvantages of using Resist Fingerprinting then advantages and using RFP also likely makes you more unique.
So what and how do I fix this???
Computer time is fine and the problem only exists when using Firefox as my browser.
If you want Firefox to use your proper local timezone then you need to disable RFP like posted above and reset this pref to its default false value on the about:config page.
about:config => privacy.resistFingerprinting = false
You can open the about:config page via the location/address bar. If you get the warning page, you can click the "Accept the Risk and Continue" button.
Modified by cor-el
'Your browser is being managed by your organization.' Says this:
Active Policy Name Policy Value Certificates ImportEnterpriseRoots true
Is this legitimate Firefox or has someone taken over my computer/Firefox?
Does not make sense to me!!
Glen
Because of these settings (previous post) I cannot access the about:config page to fix the resistFingerprinting to correct my 4 hr fault in my timestamp. What is going on here? Glen
You can check what .js files are present in the "defaults\pref" folder in the Firefox program folder. The channel-prefs.js file that sets app.update.channel is a legitimate file in this folder, any other .js file is suspicious. You can open this suspect file in a plain text editor like Notepad (Mac: TextEdit) and please post its content to see whether that allows to identify what software created the file. Also please post the content of the autoconfig.cfg file referenced in this autoconfig.js file.
There shouldn't be a autoconfig.cfg file present unless you've created it yourself to initialize some prefs.
If you have this autoconfig.cfg file then best is to do a clean reinstall and delete the Firefox program folder to make sure that all files are removed before reinstalling a freshly downloaded copy of Firefox.
You can also check if you have a distribution folder with a policies.json file.
You can inspect the Mozilla and Firefox keys with the Windows Registry Editor in HKEY_LOCAL_MACHINE and in HKEY_CURRENT_USER with the Windows Registry Editor to see whether GPO policy rules are active.
HKEY_LOCAL_MACHINE\SOFTWARE\Policies\Mozilla\Firefox\
HKEY_CURRENT_USER\SOFTWARE\Policies\Mozilla\Firefox\
Note that the mere presence of the "Mozilla\Firefox\" key is sufficient to make Firefox display this notification, so if you have the Firefox key then remove it and only leave the Mozilla key or remove this key as well if it is empty.
HKEY_LOCAL_MACHINE\SOFTWARE\Policies\Mozilla\Firefox\ =>
HKEY_LOCAL_MACHINE\SOFTWARE\Policies\