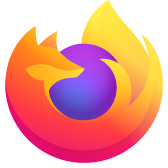 can't add pic for profile and can't sync
I CAN'T ADD PHOTO TO PROFILE I CAN'T SYNC AND IT CRASHES AND TAKES FOREVER TO LOAD CODE TO OPEN ACCOUNT
I CAN'T ADD PHOTO TO PROFILE I CAN'T SYNC AND IT CRASHES AND TAKES FOREVER TO LOAD CODE TO OPEN ACCOUNT
All Replies (2)
In the address box, type about:crashes<enter>. Note: If any reports do not have BP- in front of the numbers/letters, click it to submit them.
The crash report is several pages of data. We need the report numbers to see the whole report.
Using your mouse, mark the most recent 7 - 10 Submitted crash reports, and copy them. Now go to the reply box and paste them in.
Please, Do not post a screenshot ! !

For more help on crash reports, see; https://support.mozilla.org/en-US/kb/firefox-crashes-asking-support
Hi Shelley,
We'll need a bit more information to help you out here.
First of all, what Operating System are you using (Windows, MacOS, etc)? What version of Firefox are you using (to find out, click the three lines menu, click help, and click About Firefox. The current version is 95.0, if you don't have this version see Update Firefox to the latest release )
Second of all, you mentioned an issue with Sync. Are you able to sign in to Firefox? If not, where are you running into this issue?
Finally, you mentioned crashing. What is crashing and when (A Firefox crash would be handled completely differently than a Windows crash, for example)? What are you doing before the crash?
Please open about:crashes in your address bar and click the submit button if you have any Unsubmitted Crash Reports, then post the most recent Submitted Report ID