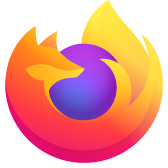 Print Bug
Print has been broken since the display interface changed recently.
I have used FF to print placards composed using html, generally contained in tables. This almost always requires "scaling" the page to fit the available space for the printed result.
With the new interface, when I change the scale from 100% (in this case to 120%) blocks of text disappear both on the preview screen and in the resulting printout.
When I do the same with the same html file using Chrome, the page and the resulting printout scale correctly.
Would like to be able to continue to do this using FF. Hope you can address this.
I assume that you know that the FF "submit feedback" is not usable... there is no way to login other than social media, and no apparent way to "submit feedback" by mere mortals.
Beverly Howard Bev@BevHoward.com
Print has been broken since the display interface changed recently. I have used FF to print placards composed using html, generally contained in tables. This almost always requires "scaling" the page to fit the available space for the printed result. With the new interface, when I change the scale from 100% (in this case to 120%) blocks of text disappear both on the preview screen and in the resulting printout. When I do the same with the same html file using Chrome, the page and the resulting printout scale correctly. Would like to be able to continue to do this using FF. Hope you can address this. I assume that you know that the FF "submit feedback" is not usable... there is no way to login other than social media, and no apparent way to "submit feedback" by mere mortals. Beverly Howard Bev@BevHoward.com