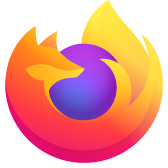 clear cache
I need Firefox to stop remembering my sign in for certain apps eg Bell email
I need Firefox to stop remembering my sign in for certain apps eg Bell email
All Replies (1)
Hi
This is likely about cookies and not about the cache.
Detail like websites remembering you (log you in automatically) is stored in a cookie. You can clear the cookies for this website to make the website forget about you.
"Remove the Cookies" for websites that cause problems:
Options/Preferences -> Privacy & Security
Cookies and Site Data: "Manage Data"