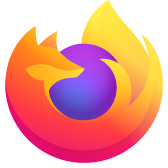 With latest Firefox (or so) ALL works well EXCEPT accessing my website database on ipage.
With the latest Firefox (56 I believe), accessing my web database on iPage is either very slow or it refuses to open the database. iPage finds no fault on their system.
MS Edge opens the database just fine.
I have not other issues with any of the many sites I visit.
I then installed version 50 of Firefox and seem not to have any such issues.
I am wondering what might be preventing me from loading my database in the latest FireFox? Is there a known issue there?
Many thanks,. David Abineri
With the latest Firefox (56 I believe), accessing my web database on iPage is either very slow or it refuses to open the database. iPage finds no fault on their system. MS Edge opens the database just fine. I have not other issues with any of the many sites I visit. I then installed version 50 of Firefox and seem not to have any such issues. I am wondering what might be preventing me from loading my database in the latest FireFox? Is there a known issue there? Many thanks,. David Abineri