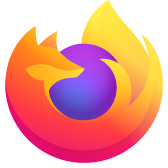 media playback aborted
What could be causing this to happen on many media files? Version 102.0 in Fedora 36 workstation. This is in a demonstration video about a Travel Trailer shower door installation on this page. Down the page in the reviews section. This happens on other sites also. https://smile.amazon.com/Retractable-Rolling-Shower-Platinum-Replacement/dp/B07Y5KJYTZ/ref=sr_1_33?crid=14BZ2K3PJ1DJ4&keywords=irvine%2Bshower%2Bdoor&qid=1657297432&sprefix=%2Caps%2C189&sr=8-33&th=1 Thanks for any help in advance. Bob.
Alle Antworten (10)
The video plays for me. see screenshot Make sure you have the current ffmpegs and libav installed. see screenshot
I searched for the files mentioned and find many with the same suffix. I do not know how to make sure the current ones are installed and would think if I have the current version of both my workstation and Firefox they would be already installed??
I run sudo dnf install ffmpeg and get the result:
No match for argument: ffmpeg Error: Unable to find a match: ffmpeg
Let's see what this shows. ffmpeg -version
Showing: ffmpeg version 5.0.1 Copyright (c) 2000-2022 the FFmpeg developers built with gcc 12 (GCC)
Geändert am von jonzn4SUSE
I am using the latest version that gets regular updates in Fedora 36 using Gnome 42.2. It should be working.
Just test it. Download from the link, unzip, and run firefox.bin.
Will do. Wondering why this might be different than what I am running though? Thanks.
The distros make changes, but have not seen any details. I stopped running my distro version as my daily driver about 2yrs ago. I was loosing all my tabs repeatedly and switched to Nightly as my daily driver.
Geändert am von jonzn4SUSE