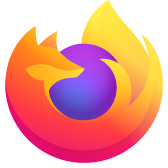 Errorcode showing up at multiple different websites
I have since a few weeks errorcodes showing up at my screen whenever i want to visit a website where videocontent is to see( like if you want to visit reddit and watch a video or something like that).I´ve didn´t do or didn´t visit anything special when it came up, it just came and now its there.I´ve also tried different things from the help articles that could solve the problem, didn´t do anything. It says in its message "secure connection failed". The problem is also on every browser, not only on firefox
I have since a few weeks errorcodes showing up at my screen whenever i want to visit a website where videocontent is to see( like if you want to visit reddit and watch a video or something like that).I´ve didn´t do or didn´t visit anything special when it came up, it just came and now its there.I´ve also tried different things from the help articles that could solve the problem, didn´t do anything. It says in its message "secure connection failed". The problem is also on every browser, not only on firefox
Alle Antworten (4)
What security software are you running?
Are you possibly using a VPN or Proxy ?
You can check the connection settings.
Settings -> General -> Network: Connection -> Settings
If you do not need to use a proxy to connect to internet then try to select "No Proxy" if "Use the system proxy settings" or one of the others do not work properly.
See "Firefox connection settings":