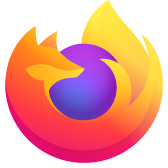 cannot figure out how to make scale and colorize scrollbars in firefox 98
Using firefox in linux mint 19.3 mate. Until firefox 97, I could control the size and color of the firefox scrollbars with a system CSS. Since a firefox update to version 98, firefox ignores those settings. Nothing has changed in my firefox settings, my about:config, or system settings. But now the scrollbars are barely visible low contrast narrow bars that are unpleasant to work with, and I can't figure out how to change this. suggestions? tnx
Using firefox in linux mint 19.3 mate. Until firefox 97, I could control the size and color of the firefox scrollbars with a system CSS. Since a firefox update to version 98, firefox ignores those settings. Nothing has changed in my firefox settings, my about:config, or system settings. But now the scrollbars are barely visible low contrast narrow bars that are unpleasant to work with, and I can't figure out how to change this. suggestions? tnx
Alle Antworten (3)
So unless a 3rd party creates custom CSS to use anything after FF97 - this isn't going to work cause it's so new and it changed alot of things that one doesn't see until they use it and find their customizations no longer work.
Geändert am von Dropa
Thanks for replying. I couldn't fix the problem with CSS, but I found the add-on "Custom Scrollbar", which does the trick, and as an added bonus prevents youtube from changing the scrollbars. It's still no excuse for the developers for disabling our control over scrollbars.