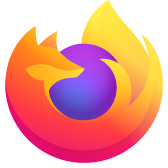 EXCEPTION_ACCESS_VIOLATION_READ
Firefox keeps crashing and not submitting the report to Firefox... Signature js::GCMarker::processMarkStackTop More Reports Search UUID 02b36781-c350-4450-acf2-d7ca30210903 Date Processed 2021-09-03 04:18:05 UTC Uptime 6,603 seconds (1 hour, 50 minutes and 3 seconds) Install Age 695,447 seconds since version was first installed (1 week, 1 day and 1 hour) Install Time 2021-08-26 01:41:39 Product Firefox Release Channel release Version 91.0.2 Build ID 20210823123856 (2021-08-23) Buildhub data OS Windows 10 OS Version 10.0.19043 Build Architecture amd64 CPU Info family 6 model 60 stepping 3 CPU Count 8 Adapter Vendor ID
Intel Corporation (0x8086)
Adapter Device ID
4th Gen Core Processor Integrated Graphics Controller (0x0416)
Startup Crash
False
Process Type content Crash Reason EXCEPTION_ACCESS_VIOLATION_READ Crash Address 0x00001e021fd00000 Total Virtual Memory 140,737,488,224,256 bytes (140.74 TB) Available Virtual Memory 138,530,781,069,312 bytes (138.53 TB) Available Page File 10,279,178,240 bytes (10.28 GB) Available Physical Memory 10,456,707,072 bytes (10.46 GB) System Memory Use Percentage 38 EMCheckCompatibility
False
App Notes
FP(D00-L1000-W00001000-T000) Has dual GPUs. GPU #2: AdapterVendorID2: 0x10de, AdapterDeviceID2: 0x1199, AdapterSubsysID2: 74811558, AdapterDriverVersion2: 25.21.14.2531DWrite? DWrite+ WR? WR+ OMTP? OMTP-
Processor Notes
processor_ip-172-31-17-220_us-west-2_compute_internal_7; ProcessorPipeline
Crashing Thread (0), Name: MainThread Frame Module Signature Source Trust 0 xul.dll js::GCMarker::processMarkStackTop(js::SliceBudget&) js/src/gc/Marking.cpp:1939 context 1 xul.dll js::GCMarker::markUntilBudgetExhausted(js::SliceBudget&, js::GCMarker::ShouldReportMarkTime) js/src/gc/Marking.cpp:1763 cfi 2 xul.dll js::gc::GCRuntime::incrementalSlice(js::SliceBudget&, mozilla::Maybe<JS::GCOptions> const&, JS::GCReason) js/src/gc/GC.cpp:7189 cfi 3 xul.dll js::gc::GCRuntime::gcCycle(bool, js::SliceBudget const&, mozilla::Maybe<JS::GCOptions> const&, JS::GCReason) js/src/gc/GC.cpp:7656 cfi 4 xul.dll js::gc::GCRuntime::collect(bool, js::SliceBudget const&, mozilla::Maybe<JS::GCOptions> const&, JS::GCReason) js/src/gc/GC.cpp:7864 cfi 5 xul.dll js::gc::GCRuntime::gcSlice(JS::GCReason, long long) js/src/gc/GC.cpp:7960 cfi 6 xul.dll static nsJSContext::GarbageCollectNow(JS::GCReason, nsJSContext::IsIncremental, nsJSContext::IsShrinking, long long) dom/base/nsJSEnvironment.cpp:1048 cfi 7 xul.dll std::_Func_impl_no_alloc<`lambda at /builds/worker/checkouts/gecko/dom/base/CCGCScheduler.cpp:265:7', bool, mozilla::TimeStamp>::_Do_call(mozilla::TimeStamp&&) cfi 8 xul.dll mozilla::IdleTaskRunner::Run() xpcom/threads/IdleTaskRunner.cpp:109 cfi 9 xul.dll mozilla::IdleTaskRunnerTask::Run() xpcom/threads/IdleTaskRunner.cpp:41 cfi 10 xul.dll mozilla::TaskController::DoExecuteNextTaskOnlyMainThreadInternal(mozilla::detail::BaseAutoLock<mozilla::Mutex&> const&) xpcom/threads/TaskController.cpp:805 cfi 11 xul.dll nsThread::ProcessNextEvent(bool, bool*) xpcom/threads/nsThread.cpp:1152 cfi 12 xul.dll mozilla::ipc::MessagePump::Run(base::MessagePump::Delegate*) ipc/glue/MessagePump.cpp:85 cfi 13 xul.dll MessageLoop::RunHandler() ipc/chromium/src/base/message_loop.cc:324 cfi 14 xul.dll MessageLoop::Run() ipc/chromium/src/base/message_loop.cc:306 cfi 15 xul.dll nsBaseAppShell::Run() widget/nsBaseAppShell.cpp:137 cfi 16 xul.dll nsAppShell::Run() widget/windows/nsAppShell.cpp:603 cfi 17 xul.dll XRE_RunAppShell() toolkit/xre/nsEmbedFunctions.cpp:910 cfi 18 xul.dll MessageLoop::RunHandler() ipc/chromium/src/base/message_loop.cc:324 cfi 19 xul.dll MessageLoop::Run() ipc/chromium/src/base/message_loop.cc:306 cfi 20 xul.dll XRE_InitChildProcess(int, char**, XREChildData const*) toolkit/xre/nsEmbedFunctions.cpp:742 cfi 21 firefox.exe wmain(int, wchar_t**) toolkit/xre/nsWindowsWMain.cpp:131 cfi 22 firefox.exe __scrt_common_main_seh() /builds/worker/workspace/obj-build/browser/app/f:/dd/vctools/crt/vcstartup/src/startup/exe_common.inl:288 cfi 23 kernel32.dll BaseThreadInitThunk cfi 24 ntdll.dll RtlUserThreadStart cfi 25 kernelbase.dll TerminateProcessOnMemoryExhaustion scan
All drivers are up to date, Windows is up to date, Firefox is up to date (version 91 currently). Getting cranky that I cannot browse without crashing. TIA
Firefox keeps crashing and not submitting the report to Firefox... Signature js::GCMarker::processMarkStackTop More Reports Search UUID 02b36781-c350-4450-acf2-d7ca30210903 Date Processed 2021-09-03 04:18:05 UTC Uptime 6,603 seconds (1 hour, 50 minutes and 3 seconds) Install Age 695,447 seconds since version was first installed (1 week, 1 day and 1 hour) Install Time 2021-08-26 01:41:39 Product Firefox Release Channel release Version 91.0.2 Build ID 20210823123856 (2021-08-23) Buildhub data OS Windows 10 OS Version 10.0.19043 Build Architecture amd64 CPU Info family 6 model 60 stepping 3 CPU Count 8 Adapter Vendor ID Intel Corporation (0x8086) Adapter Device ID 4th Gen Core Processor Integrated Graphics Controller (0x0416) Startup Crash False Process Type content Crash Reason EXCEPTION_ACCESS_VIOLATION_READ Crash Address 0x00001e021fd00000 Total Virtual Memory 140,737,488,224,256 bytes (140.74 TB) Available Virtual Memory 138,530,781,069,312 bytes (138.53 TB) Available Page File 10,279,178,240 bytes (10.28 GB) Available Physical Memory 10,456,707,072 bytes (10.46 GB) System Memory Use Percentage 38 EMCheckCompatibility False App Notes FP(D00-L1000-W00001000-T000) Has dual GPUs. GPU #2: AdapterVendorID2: 0x10de, AdapterDeviceID2: 0x1199, AdapterSubsysID2: 74811558, AdapterDriverVersion2: 25.21.14.2531DWrite? DWrite+ WR? WR+ OMTP? OMTP- Processor Notes processor_ip-172-31-17-220_us-west-2_compute_internal_7; ProcessorPipeline Crashing Thread (0), Name: MainThread Frame Module Signature Source Trust 0 xul.dll js::GCMarker::processMarkStackTop(js::SliceBudget&) js/src/gc/Marking.cpp:1939 context 1 xul.dll js::GCMarker::markUntilBudgetExhausted(js::SliceBudget&, js::GCMarker::ShouldReportMarkTime) js/src/gc/Marking.cpp:1763 cfi 2 xul.dll js::gc::GCRuntime::incrementalSlice(js::SliceBudget&, mozilla::Maybe<JS::GCOptions> const&, JS::GCReason) js/src/gc/GC.cpp:7189 cfi 3 xul.dll js::gc::GCRuntime::gcCycle(bool, js::SliceBudget const&, mozilla::Maybe<JS::GCOptions> const&, JS::GCReason) js/src/gc/GC.cpp:7656 cfi 4 xul.dll js::gc::GCRuntime::collect(bool, js::SliceBudget const&, mozilla::Maybe<JS::GCOptions> const&, JS::GCReason) js/src/gc/GC.cpp:7864 cfi 5 xul.dll js::gc::GCRuntime::gcSlice(JS::GCReason, long long) js/src/gc/GC.cpp:7960 cfi 6 xul.dll static nsJSContext::GarbageCollectNow(JS::GCReason, nsJSContext::IsIncremental, nsJSContext::IsShrinking, long long) dom/base/nsJSEnvironment.cpp:1048 cfi 7 xul.dll std::_Func_impl_no_alloc<`lambda at /builds/worker/checkouts/gecko/dom/base/CCGCScheduler.cpp:265:7', bool, mozilla::TimeStamp>::_Do_call(mozilla::TimeStamp&&) cfi 8 xul.dll mozilla::IdleTaskRunner::Run() xpcom/threads/IdleTaskRunner.cpp:109 cfi 9 xul.dll mozilla::IdleTaskRunnerTask::Run() xpcom/threads/IdleTaskRunner.cpp:41 cfi 10 xul.dll mozilla::TaskController::DoExecuteNextTaskOnlyMainThreadInternal(mozilla::detail::BaseAutoLock<mozilla::Mutex&> const&) xpcom/threads/TaskController.cpp:805 cfi 11 xul.dll nsThread::ProcessNextEvent(bool, bool*) xpcom/threads/nsThread.cpp:1152 cfi 12 xul.dll mozilla::ipc::MessagePump::Run(base::MessagePump::Delegate*) ipc/glue/MessagePump.cpp:85 cfi 13 xul.dll MessageLoop::RunHandler() ipc/chromium/src/base/message_loop.cc:324 cfi 14 xul.dll MessageLoop::Run() ipc/chromium/src/base/message_loop.cc:306 cfi 15 xul.dll nsBaseAppShell::Run() widget/nsBaseAppShell.cpp:137 cfi 16 xul.dll nsAppShell::Run() widget/windows/nsAppShell.cpp:603 cfi 17 xul.dll XRE_RunAppShell() toolkit/xre/nsEmbedFunctions.cpp:910 cfi 18 xul.dll MessageLoop::RunHandler() ipc/chromium/src/base/message_loop.cc:324 cfi 19 xul.dll MessageLoop::Run() ipc/chromium/src/base/message_loop.cc:306 cfi 20 xul.dll XRE_InitChildProcess(int, char**, XREChildData const*) toolkit/xre/nsEmbedFunctions.cpp:742 cfi 21 firefox.exe wmain(int, wchar_t**) toolkit/xre/nsWindowsWMain.cpp:131 cfi 22 firefox.exe __scrt_common_main_seh() /builds/worker/workspace/obj-build/browser/app/f:/dd/vctools/crt/vcstartup/src/startup/exe_common.inl:288 cfi 23 kernel32.dll BaseThreadInitThunk cfi 24 ntdll.dll RtlUserThreadStart cfi 25 kernelbase.dll TerminateProcessOnMemoryExhaustion scan All drivers are up to date, Windows is up to date, Firefox is up to date (version 91 currently). Getting cranky that I cannot browse without crashing. TIA
Alle Antworten (6)
What you posted above is the crash report.
Fri, 03 Sep 2021 02:52:26 GMT bp-02b36781-c350-4450-acf2-d7ca30210903 Signature: js::GCMarker::processMarkStackTop
Crash Reason EXCEPTION_ACCESS_VIOLATION_READ
Attention Sumo's: there are 15 related bug reports
problem is intermittent, so unless I want to browse in safe mode all the time......
What were you doing at the time of the crash? surfing, watching a clip, reading something . . . .
surfing, sometimes loading a new tab, Facebook, sometimes just a Google search page.