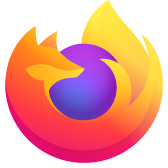 FF V89 tool bar font size
Just updated to V89. What I don't like is the font size in the tool bar. I used the zoom control but that doesn't change the font size in the tool bar. Any suggestions as to how to change the tool bar size and/or the font size? Thanks
Just updated to V89. What I don't like is the font size in the tool bar. I used the zoom control but that doesn't change the font size in the tool bar. Any suggestions as to how to change the tool bar size and/or the font size? Thanks
Alle Antworten (1)
Firefox has a global scaling factor to proportionally enlarge everything in the toolbar and content areas. That will make the text (and everything else larger). Have you tried this to see whether it gives you a good result? Here's how:
(1) In a new tab, type or paste about:config in the address bar and press Enter. Click the button promising to be careful.
(2) In the search box in the page, type or paste devp and pause while the list is filtered
(3) The default value of layout.css.devPixelsPerPx is -1.0 which instructs Firefox to follow the system scaling. To override that, double-click the preference and change its value to 1.5 which corresponds to 150%. (On a Mac with a Retina display, try 3.0 instead.) You can experiment with other values (1.25 => 125%, 2.0 => 200%, etc.) and see how they work for you.
If something goes wrong, there is a reset button at the right end of the row to restore the default value.
Can you find a good scaling level or do we need to consider other approaches?