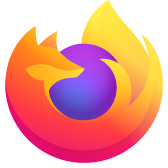 updating
When I tried to access Doxyme.com it told me that I needed to update to the latest version of Firefox or I would have no video. When I check Firefox it said I was updated with version 88, but I noticed there is a version 89 in the Que When I attempted to download version 89 it did not respond; has 89 been released for installation or are they still working on it? Any suggestions would be appreciated. Thank you, Hayward
When I tried to access Doxyme.com it told me that I needed to update to the latest version of Firefox or I would have no video. When I check Firefox it said I was updated with version 88, but I noticed there is a version 89 in the Que When I attempted to download version 89 it did not respond; has 89 been released for installation or are they still working on it? Any suggestions would be appreciated. Thank you, Hayward
Alle Antworten (4)
Hi, Firefox 88 is the latest fully tested release. Firefox 89 is in beta testing for several more weeks. I'm pretty sure they don't expect you to install beta software to use their site.
Is Firefox 88 able to use your camera on other sites? Here's a test page example:
Hello, Everything I checked met the various specifications you gave me so I disabled all the add-ons and extensions and the web site worked perfectly. Thank you for your help. Hayward
Geändert am von 2 Hayward
Start Firefox in Safe Mode to check if one of the extensions ("3-bar" menu button or Tools -> Add-ons -> Extensions) or if hardware acceleration or userChrome.css is causing the problem.
switch to the DEFAULT theme: "3-bar" menu button or Tools -> Add-ons -> Themes
do NOT click the "Refresh Firefox" button on the Safe Mode start window