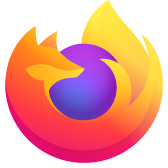 firefox won't open the text in the box at this url: http://now-tv.com/epg/?lang=en. Safari will
http://now-tv.com/epg/?lang=en this website should have a tv schedule on it, but it's just a blank box with Firefox. Safari displays the schedule.
Alle svar (4)
Try posting a screenshot as it is in Firefox and in Safari
I note the problem site uses FlashPlayer. Firefox has been having issues with Firefox 11.3 (espcially on Windows machines > XP ; but I note you use a Mac.)
Initially try clearing site cookies and the browser cache (see).
If that fails it may be a Flash Player 11.3 problem, and as a test and potential temporary workaround it may be worth downgrading to Flash 10.3 or 11.2.
I am not a Mac user, so If you need more help I will probably have to leave it to someone else to make more suggestions.
Thanks John. This problem is not new and has persisted through numerous versions of Firefox and Flash. In the past, I had a similar problem loading images, but I fixed it in the "permissions" settings in the "information" side panel. I can't find a similar fix with this current issue. c.
I will try to look at this again from Windows when I get the time later today. The site does not seem to like Ubuntu. I do not get a blank screen but can not see schedule info.
Part of the problem may be that some of the site info or material may not be available in my country: UK - England
Make sure that you do not block JavaScript
Reload web page(s) and bypass the cache to refresh possibly outdated or corrupted files.
Press and hold Shift and left-click the Reload button.
Press "Ctrl + F5" or press "Ctrl + Shift + R" (Windows,Linux)
Press "Cmd + Shift + R" (MAC)
Clear the cache and the cookies from sites that cause problems.
"Clear the Cache":
Firefox > Preferences > Advanced > Network > Cached Web Content: "Clear Now"
"Remove Cookies" from sites causing problems:
Firefox > Preferences > Privacy > Cookies: "Show Cookies"
Start Firefox in Safe Mode to check if one of the extensions or if hardware acceleration is causing the problem (switch to the DEFAULT theme: Firefox/Tools > Add-ons > Appearance/Themes).
Don't make any changes on the Safe mode start window.