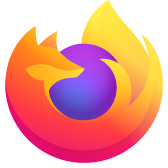 Wonky printing
When I open a PDF from my email, and try to print, the printed page is only showing an enlarged corner of the document. The I am only getting a portion of the image on PDF's I am printing from Quickbooks as well. It seems to happen only on Firefox. Is there a setting I can change or reset? Thank you
When I open a PDF from my email, and try to print, the printed page is only showing an enlarged corner of the document. The I am only getting a portion of the image on PDF's I am printing from Quickbooks as well. It seems to happen only on Firefox. Is there a setting I can change or reset? Thank you
Alle svar (1)
Firefox 103-104 for Mac had a bug with PDFs that contain embedded images or which consist of one huge image. The image is not scaled correctly, so this happens:
Embedded images: the image is enlarged within its original boundaries and much of it gets lost
Entire PDF is an image: the image flows off the page regardless of what kind of scaling you try
This was fixed in Firefox 105 (by rolling back certain PDF printing code to what it was in Firefox 102).
After you update, can you let us know whether the fix is working for you? See: Update Firefox to the latest release.