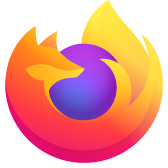 importing passwords
I don't see option to import from a file. See attached. I want to save Dashlane passwords to a csv or Excel file and then import to lockwise. My browser is Firefox up to date .Windows 10 64 bit
I don't see option to import from a file. See attached. I want to save Dashlane passwords to a csv or Excel file and then import to lockwise. My browser is Firefox up to date .Windows 10 64 bit
Alle svar (5)
If you don't see Import from a File… in the Firefox Lockwise menu, it means the feature is disabled. To enable it, go to about:config, find the signon.management.page.fileImport.enabled preference and toggle it to true.
Unfortunately, nothing changed when I pointed to a CSV file, Same number of old passwords
Is CSV file declared correctly, like in the article?
If you already have saved a few logins then you can create a CSV backup and compare the two files.
Thanks everyone- I'll work on this tomorrow,