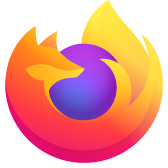 Closed Caption is out of sync with Audio on HULU and Prime Video Works great with Netflix, HBO Max, Disney
I am having a problem with the Audio and Closed Caption The CC leads the Audio by 40 seconds to a minute. Very frustrating... I seem to only have this problem with HULU and Prime Video. All other streaming platforms work great. I am using Windows 7 64 bit
Any help would be appreciated
Thanks,
Bill
I am having a problem with the Audio and Closed Caption The CC leads the Audio by 40 seconds to a minute. Very frustrating... I seem to only have this problem with HULU and Prime Video. All other streaming platforms work great. I am using Windows 7 64 bit Any help would be appreciated Thanks, Bill
All Replies (2)
I would assume that for some reason Firefox can't keep up with the video and displaying all frames lags behind causing the audio getting the audio to lead. With websites like Hulu and Prime Video this sounds like a problem with DRM protected content.
Do those player have a way to view the stats via the right-click context menu like is possible with YouTube ?
You can also check the Web Console for relevant-looking media messages.
---
Start Firefox in Troubleshoot Mode to check if one of the extensions ("3-bar" menu button or Tools -> Add-ons -> Extensions) or if hardware acceleration or if userChrome.css/userContent.css is causing the problem.
switch to the Default System theme: "3-bar" menu button or Tools -> Add-ons -> Themes
do NOT click the "Refresh Firefox" button on the Troubleshoot Mode start window
For years it has worked well with no issues. Just in the last week the problem has started. Wonder if a update has caused this? CC works as it should in Edge. Instead of plaguing myself with all of that troubleshooting and risk messing something else up, I will just use Edge to watch my movies on Prime.
Modified by chzuck