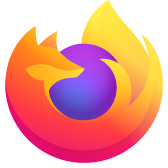 Firefox crashing many times
The last month many times FF is crashing. I cleaned FF, Intsalled again, checked hardware, etc.......nothing helped
Signature js::TenuringTracer::traverse<T> More Reports Search UUID ba966403-60f9-40ea-ac8a-bdad10200630 Date Processed 2020-06-30 13:30:13 UTC Uptime 1,678 seconds (27 minutes and 58 seconds) Last Crash 231,443 seconds before submission (2 days, 16 hours and 17 minutes) Install Age 2,135,311 seconds since version was first installed (3 weeks, 3 days and 17 hours) Install Time 2020-06-05 20:01:59 Product Firefox Release Channel release Version 77.0.1 Build ID 20200602222727 (2020-06-02) Buildhub data OS Windows 10 OS Version 10.0.18363 Build Architecture amd64 CPU Info family 6 model 60 stepping 3 CPU Count 4 Adapter Vendor ID
NVIDIA Corporation (0x10de)
Adapter Device ID
GT218 [GeForce 210] (0x0a65)
Startup Crash
False
Crash Reason EXCEPTION_ACCESS_VIOLATION_READ Crash Address 0xffffffffffffffff EMCheckCompatibility
False
App Notes
FP(D00-L1000-W00001000-T000) DWrite? DWrite+ WR? WR- OMTP? OMTP+3
Processor Notes
processor_ip-172-31-26-137_us-west-2_compute_internal_7; ProcessorPipeline
Crashing Thread (0) Frame Module Signature Source Trust 0 xul.dll js::TenuringTracer::traverse<JSObject>(JSObject**) js/src/gc/Marking.cpp:2903 context 1 xul.dll js::gc::TraceEdgeInternal<JSObject*>(JSTracer*, JSObject**, char const*) js/src/gc/Marking.cpp:709 cfi 2 xul.dll js::NurseryShapesRef::trace(JSTracer*) js/src/vm/Shape.cpp:1997 cfi 3 xul.dll js::gc::StoreBuffer::GenericBuffer::trace(JSTracer*) js/src/gc/StoreBuffer.cpp:53 cfi 4 xul.dll js::Nursery::doCollection(JS::GCReason, js::gc::TenureCountCache&) js/src/gc/Nursery.cpp:1097 cfi 5 xul.dll js::Nursery::collect(JS::GCReason) js/src/gc/Nursery.cpp:983 cfi 6 xul.dll js::gc::GCRuntime::collectNursery(JS::GCReason, js::gcstats::PhaseKind) js/src/gc/GC.cpp:7465 cfi 7 xul.dll js::gc::GCRuntime::minorGC(JS::GCReason, js::gcstats::PhaseKind) js/src/gc/GC.cpp:7439 cfi 8 xul.dll mozilla::CycleCollectedJSContext::IsIdleGCTaskNeeded::IdleTimeGCTaskRunnable::Run() xpcom/base/CycleCollectedJSContext.cpp:501 cfi 9 xul.dll nsThread::ProcessNextEvent(bool, bool*) xpcom/threads/nsThread.cpp:1200 cfi 10 xul.dll NS_ProcessNextEvent(nsIThread*, bool) xpcom/threads/nsThreadUtils.cpp:481 cfi 11 xul.dll mozilla::ipc::MessagePump::Run(base::MessagePump::Delegate*) ipc/glue/MessagePump.cpp:87 cfi 12 xul.dll MessageLoop::RunHandler() ipc/chromium/src/base/message_loop.cc:308 cfi 13 xul.dll MessageLoop::Run() ipc/chromium/src/base/message_loop.cc:290 cfi 14 xul.dll nsBaseAppShell::Run() widget/nsBaseAppShell.cpp:137 cfi 15 xul.dll nsAppShell::Run() widget/windows/nsAppShell.cpp:406 cfi 16 xul.dll nsAppStartup::Run() toolkit/components/startup/nsAppStartup.cpp:271 cfi 17 xul.dll XREMain::XRE_mainRun() toolkit/xre/nsAppRunner.cpp:4608 cfi 18 xul.dll XREMain::XRE_main(int, char**, mozilla::BootstrapConfig const&) toolkit/xre/nsAppRunner.cpp:4750 cfi 19 xul.dll XRE_main(int, char**, mozilla::BootstrapConfig const&) toolkit/xre/nsAppRunner.cpp:4804 cfi 20 firefox.exe NS_internal_main(int, char**, char**) browser/app/nsBrowserApp.cpp:331 cfi 21 firefox.exe wmain(int, wchar_t**) toolkit/xre/nsWindowsWMain.cpp:131 cfi 22 firefox.exe __scrt_common_main_seh() /builds/worker/workspace/obj-build/browser/app/f:/dd/vctools/crt/vcstartup/src/startup/exe_common.inl:288 cfi 23 kernel32.dll BaseThreadInitThunk cfi 24 ntdll.dll RtlUserThreadStart cfi
The last month many times FF is crashing. I cleaned FF, Intsalled again, checked hardware, etc.......nothing helped Signature js::TenuringTracer::traverse<T> More Reports Search UUID ba966403-60f9-40ea-ac8a-bdad10200630 Date Processed 2020-06-30 13:30:13 UTC Uptime 1,678 seconds (27 minutes and 58 seconds) Last Crash 231,443 seconds before submission (2 days, 16 hours and 17 minutes) Install Age 2,135,311 seconds since version was first installed (3 weeks, 3 days and 17 hours) Install Time 2020-06-05 20:01:59 Product Firefox Release Channel release Version 77.0.1 Build ID 20200602222727 (2020-06-02) Buildhub data OS Windows 10 OS Version 10.0.18363 Build Architecture amd64 CPU Info family 6 model 60 stepping 3 CPU Count 4 Adapter Vendor ID NVIDIA Corporation (0x10de) Adapter Device ID GT218 [GeForce 210] (0x0a65) Startup Crash False Crash Reason EXCEPTION_ACCESS_VIOLATION_READ Crash Address 0xffffffffffffffff EMCheckCompatibility False App Notes FP(D00-L1000-W00001000-T000) DWrite? DWrite+ WR? WR- OMTP? OMTP+3 Processor Notes processor_ip-172-31-26-137_us-west-2_compute_internal_7; ProcessorPipeline Crashing Thread (0) Frame Module Signature Source Trust 0 xul.dll js::TenuringTracer::traverse<JSObject>(JSObject**) js/src/gc/Marking.cpp:2903 context 1 xul.dll js::gc::TraceEdgeInternal<JSObject*>(JSTracer*, JSObject**, char const*) js/src/gc/Marking.cpp:709 cfi 2 xul.dll js::NurseryShapesRef::trace(JSTracer*) js/src/vm/Shape.cpp:1997 cfi 3 xul.dll js::gc::StoreBuffer::GenericBuffer::trace(JSTracer*) js/src/gc/StoreBuffer.cpp:53 cfi 4 xul.dll js::Nursery::doCollection(JS::GCReason, js::gc::TenureCountCache&) js/src/gc/Nursery.cpp:1097 cfi 5 xul.dll js::Nursery::collect(JS::GCReason) js/src/gc/Nursery.cpp:983 cfi 6 xul.dll js::gc::GCRuntime::collectNursery(JS::GCReason, js::gcstats::PhaseKind) js/src/gc/GC.cpp:7465 cfi 7 xul.dll js::gc::GCRuntime::minorGC(JS::GCReason, js::gcstats::PhaseKind) js/src/gc/GC.cpp:7439 cfi 8 xul.dll mozilla::CycleCollectedJSContext::IsIdleGCTaskNeeded::IdleTimeGCTaskRunnable::Run() xpcom/base/CycleCollectedJSContext.cpp:501 cfi 9 xul.dll nsThread::ProcessNextEvent(bool, bool*) xpcom/threads/nsThread.cpp:1200 cfi 10 xul.dll NS_ProcessNextEvent(nsIThread*, bool) xpcom/threads/nsThreadUtils.cpp:481 cfi 11 xul.dll mozilla::ipc::MessagePump::Run(base::MessagePump::Delegate*) ipc/glue/MessagePump.cpp:87 cfi 12 xul.dll MessageLoop::RunHandler() ipc/chromium/src/base/message_loop.cc:308 cfi 13 xul.dll MessageLoop::Run() ipc/chromium/src/base/message_loop.cc:290 cfi 14 xul.dll nsBaseAppShell::Run() widget/nsBaseAppShell.cpp:137 cfi 15 xul.dll nsAppShell::Run() widget/windows/nsAppShell.cpp:406 cfi 16 xul.dll nsAppStartup::Run() toolkit/components/startup/nsAppStartup.cpp:271 cfi 17 xul.dll XREMain::XRE_mainRun() toolkit/xre/nsAppRunner.cpp:4608 cfi 18 xul.dll XREMain::XRE_main(int, char**, mozilla::BootstrapConfig const&) toolkit/xre/nsAppRunner.cpp:4750 cfi 19 xul.dll XRE_main(int, char**, mozilla::BootstrapConfig const&) toolkit/xre/nsAppRunner.cpp:4804 cfi 20 firefox.exe NS_internal_main(int, char**, char**) browser/app/nsBrowserApp.cpp:331 cfi 21 firefox.exe wmain(int, wchar_t**) toolkit/xre/nsWindowsWMain.cpp:131 cfi 22 firefox.exe __scrt_common_main_seh() /builds/worker/workspace/obj-build/browser/app/f:/dd/vctools/crt/vcstartup/src/startup/exe_common.inl:288 cfi 23 kernel32.dll BaseThreadInitThunk cfi 24 ntdll.dll RtlUserThreadStart cfi
All Replies (3)
Please provide only crash ids from the about:crashes page
In the address bar, type about:crashes<enter>.
Note: If any reports do not have BP- in front of the numbers/letters, click it to submit them.
The crash report is several pages of data. We
need the report numbers to see the whole report.
Using your mouse, mark the most recent 7 - 10 Submitted crash reports, and copy them.
Now go to the reply box and paste them in.

For more help on crash reports, see;
https://support.mozilla.org/en-US/kb/firefox-crashes-asking-support
bp-1433844a-4815-47c0-a290-1ecf50200630 30-6-2020 16:22
bp-ba966403-60f9-40ea-ac8a-bdad10200630 30-6-2020 15:30
bp-08e69cb2-2113-4583-893e-4ef030200630 30-6-2020 15:30
bp-3de79a5e-7f5a-4254-8291-aebbc0200630 30-6-2020 15:30
bp-3595f8f1-5bb4-4e67-96aa-51aea0200630 30-6-2020 15:30
bp-29203ec5-fded-4acc-bcb0-1349c0200630 30-6-2020 15:30
bp-6cd9940c-1d73-4610-bbcc-6b0900200630 30-6-2020 15:30
bp-31c4fdd2-19e5-4247-baae-3fde20200630 30-6-2020 15:30
bp-ed17472d-2f9a-4846-830e-4c95e0200630 30-6-2020 15:30
bp-3dc07641-902b-407e-b208-660310200630 30-6-2020 15:30
bp-965dc2bd-06dc-42f5-92a4-6ed6c0200630 30-6-2020 15:30
bp-b73156e7-db74-4124-a00c-3a7760200630 30-6-2020 15:30
bp-006b82a9-4569-4256-845d-7fe960200630 30-6-2020 15:30