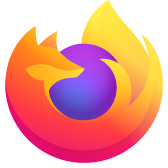 How do I stop automatic loading of the next page as I scroll to the bottom of an internet page that has a number of pages?
When I search with Google, as I scroll to near the bottom of the page, the next page of results automatically loads. I can never get to and use the similar searches, or "Searches related to ***", which are at the bottom of the page, as the next page loads and focuses at the top of that next page. Also, there is a bar with the page number, and a field with a "Jump to" command with a pop down arrow with page numbers, and up and down arrows beside it which go up or down one page if used.
This does not happen with, say, Bing, nor if I use Int Expl (aagh).
I have no autopage type of add-ons, or plugins.. I may have had an add-on at one time. There are a bunch of autopager "strings", or lines, in about:config. How do you remove them, if that is the problem?
How do I stop this from happening? It is extremely annoying.
Thanks,
SK
When I search with Google, as I scroll to near the bottom of the page, the next page of results automatically loads. I can never get to and use the similar searches, or "Searches related to ***", which are at the bottom of the page, as the next page loads and focuses at the top of that next page. Also, there is a bar with the page number, and a field with a "Jump to" command with a pop down arrow with page numbers, and up and down arrows beside it which go up or down one page if used. This does not happen with, say, Bing, nor if I use Int Expl (aagh). I have no autopage type of add-ons, or plugins.. I may have had an add-on at one time. There are a bunch of autopager "strings", or lines, in about:config. How do you remove them, if that is the problem? How do I stop this from happening? It is extremely annoying. Thanks, SK
Okulungisiwe ngu sk302
All Replies (1)