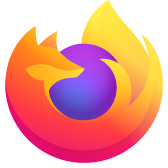 Crash Report
Crash ID: bp-b9db6078-1a24-441d-86a9-9702c0230610
Crash ID: bp-b9db6078-1a24-441d-86a9-9702c0230610
All Replies (3)
Hi, that report is a "shutdownhang" -- which is recorded if Firefox isn't able to close properly after 60 seconds -- in Firefox 106.2 on October 29, 2022.
But I assume there is a new issue. Could you describe what is going on now? Do you have any reports for your current version of Firefox?
Version 114.0.1 (64-bit)

whatever I type in address bar , there is appear on tab name "Tab Crash Reporter" . But on screen is nothing
Is there anything useful in the Browser Console about those tab crashes ?