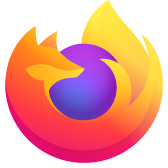 My hosting is blocked by "Safe Browsing"
Dear Support, I posted my '''js'''-library on the hosting https://rombase.ru/o5/olga5/o5.js and copied it to https://leonrom.github.io/o5/olga5/o5.js I try to connect to it from Blogger, for example: https://olga-5.blogspot.com/2020/02/olga5-shp.html?o5debug=2 and I change the link to the library's hosting in the <head> of my blog. The Chrome browser works the same way wherever o5.js is located. But Mozilla, when placed on rombase.ru, swears in the console: `The resource at "https://rombase.ru/o5/olga5/o5.js" was blocked by Safe Browsing` My Firefox is 109.0.1 (64 bit) under MX Linux Could you please tell me: what is the "safety"-difference between rombase.ru and leonrom.github.io? What shall I change in rombase.ru to work properly? Thank you PS Connecting via VPN (from Ukraine) does not help
All Replies (11)
Do you mean if you try to load the page directly, you see this red warning page:
and Hosting Provider's support says, that my "Let's Encrypt certificates are complete and unlimited"
on attach is screen with messages
Thank, jscher2000! but problem for me is that my scrpt is the same/ Difference - only hosting. Why hostings are different for Mozilla?
here is shown ref to this "danger" script in Chrome. Works fine
Might be - Google could/should do answer? Could You tell me, please,- where to write to Google about my question (they do not shows any e-mail)?
Okulungisiwe ngu romleon
I don't know whether Google Chrome uses the identical SafeBrowsing database, or whether they have a more advanced version. There is a Chrome community forum:
See also the about:url-classifier page in Firefox.